Paediatric Emergencies Intubation Course
25th & 26th May 2022 
All participants will attend the same online teaching session for Day 1. For Day 2 participants will be divided into two groups with half attending the practical sessions in the morning (Day 2A) and half in the afternoon (Day 2B).
Location:
Day 1 – Online
Day 2 – Clinical Skills Centre, Elliott Dynes, Royal Victoria Hospital, Belfast, BT12 6BA [Map]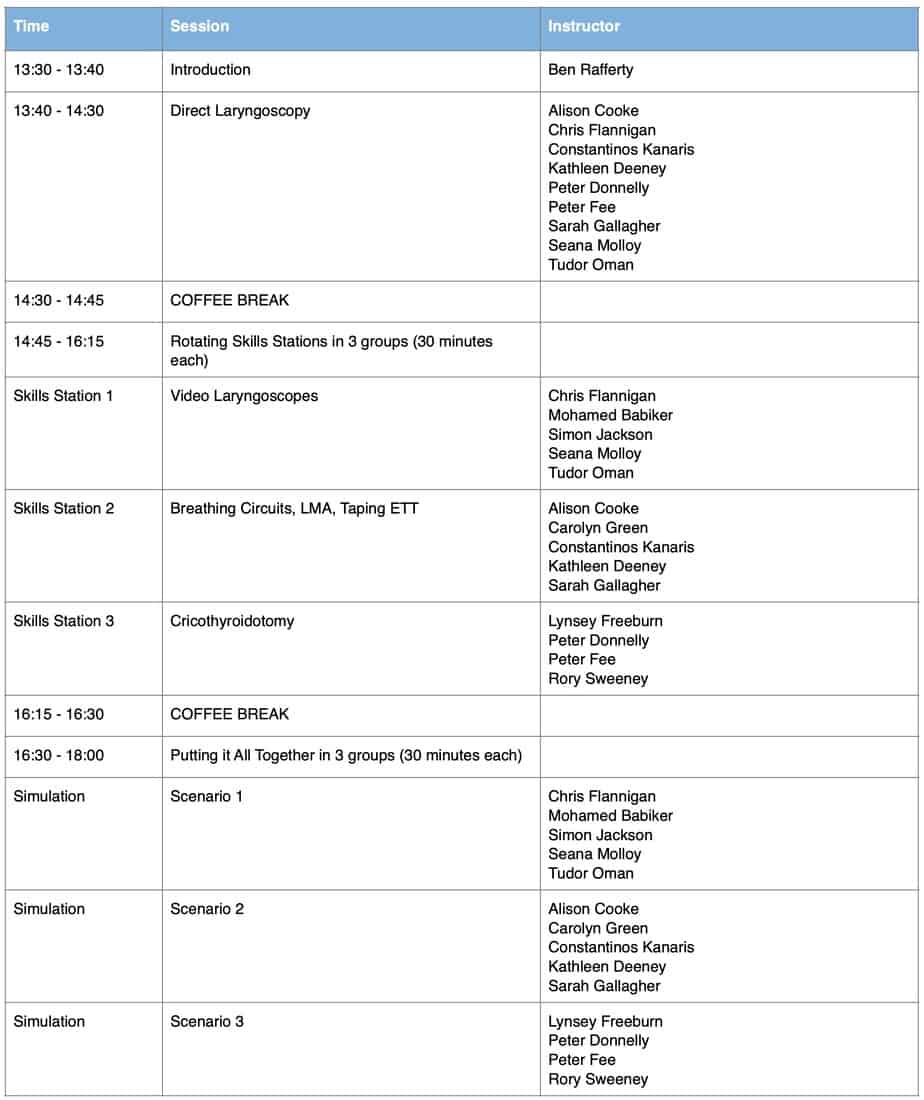 Programme subject to change
Registration
Booking will open on 1st March 2022 at 18:00 GMT. Participants must attend both Day 1 (online lectures) and either Day 2A or Day 2B (practical sessions) in the same course to get a certificate of attendance i.e. please do not book unless you can attend both days.


Paediatric Emergencies Intubation Course Manual
We have made the course manual freely available online. It is currently a work in progress and new chapters will be added as they are written.
18,000 total views, 2 views today