Paediatric Emergencies Intubation Course
11th October 2018 – COURSE FULL
31st January 2019 – COURSE FULL
20th June 2019 – COURSE FULL
Royal Belfast Hospital for Sick Children
Cost – Free
Royal Belfast Hospital for Sick Children
180-184 Falls Road,
Belfast,
BT12 6BE.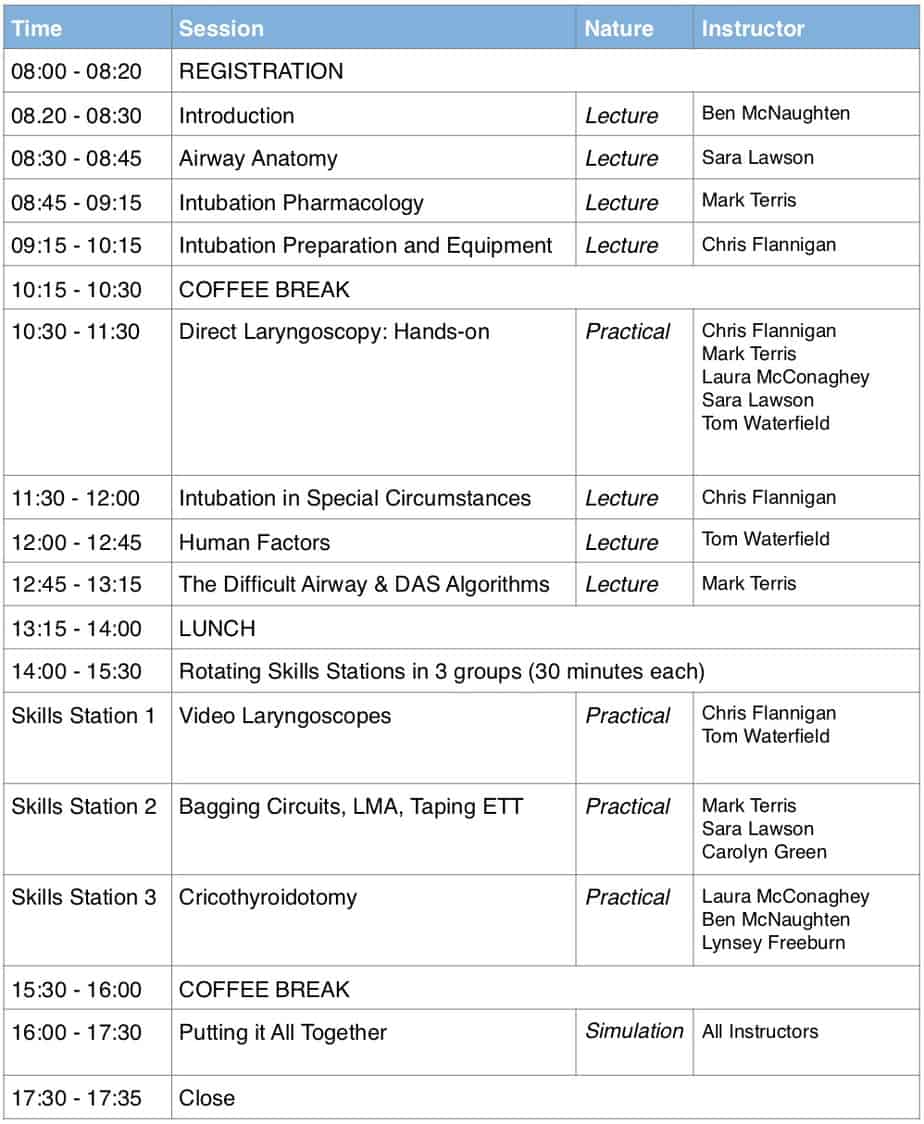 Registration
The courses on 11th October 2018, 31st January 2019 and 20th June 2019 are now full. To have your name added to the waiting list for these courses or the next course then please then please email us supplying the following details  – name, institution, specialty, grade, phone number, special dietary requirements.
Paediatric Emergencies Intubation Course Manual
We have made the course manual freely available online. It is currently a work in progress and new chapters will be added as they are written.
5,287 total views, 9 views today